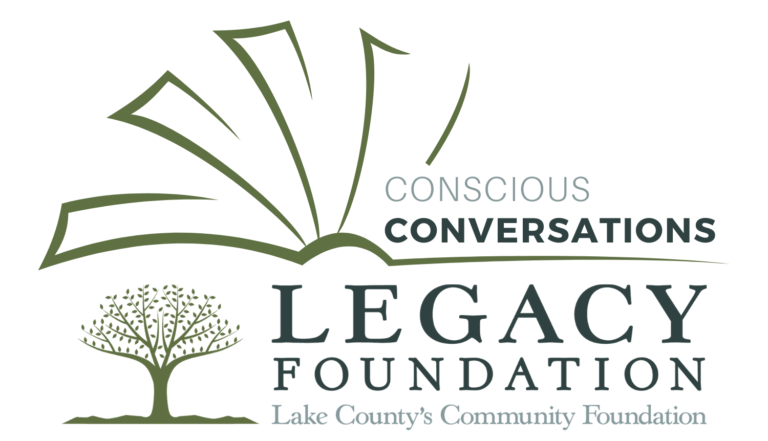 Conscious Conversations
There is power in stories. They can help us understand ourselves and the world around us. Through generations and across geographies, stories have roused our emotions, stoked our curiosity and sparked conversations. Join us each month for a series of Conscious Conversations around books, films, and podcasts. Our hope is that these stories will guide us toward a more equitable and inclusive Lake County, Indiana.
September's Film Picks
By Pat Wisniewski and Tom Desch
Trace one man's journey from sundown to sunrise as he and his family integrate an all-white Indiana town in 1968.
By Dan Rybicky
A dedicated dance teacher continues inspiring his current and former students even after the arts high school where he's taught for decades is shut down by the state.
Host a Conversation
Invite 5-10 people to join you in reading, watching, or listening to a story from our pre-selected list. Then, gather to have a conscious conversation about it. That's it!
Legacy Foundation will provide optional Discussion Prompts to help guide your conversation. We strongly recommend utilizing a virtual platform to host your conversation. Download our Video Platform Guide to learn more. During your conversation, take photos or screenshots. Email photos and messages to Maranda Fishback at MFishback@legacyfdn.org.
Join a Legacy Foundation-Hosted Virtual Conversation
The last week of each month, Legacy Foundation staff will host virtual conversations. These conversations are open to all, but registrations will be limited to ensure all participants have an active voice during the discussion.
Register to Join a Legacy Hosted Conversation
Obtaining Book Copies
Legacy Foundation has a limited number of each of the pre-selected books available to borrow. If you or a member of your conversation needs a copy, please email mfishback@legacyfdn.org with your requested number of books. These books will be distributed on a first-come-first-serve basis.
Your local library branches are also a great place to borrow. Alternatively, you can purchase a copy on your own.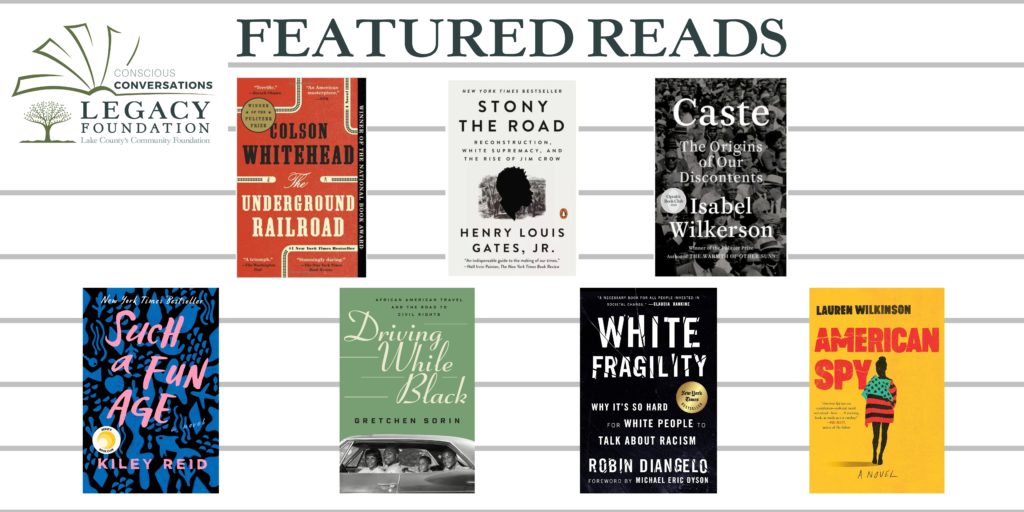 Our Approach to Selecting Books/Films/Etc.
Legacy Foundation's selected texts and other works focus on the Black American experience as a means of understanding inequities and discrimination in our own communities. Due to our country's long history of Black oppression and enslavement, racism affects Black people in different and, in some cases, more significant ways than other minority groups. That is why it is important to highlight stories that clearly speak to the specific types of discrimination faced by Black people in this country.
We understand and acknowledge that other non-Black people of color, and those who identify with other minority groups, are faced with varying instances of discrimination every day. The shared experience of oppression threads through all marginalized people, but it is vital to recognize the uniqueness of being Black in America.
Individuals who identify as Black and LGBTQ+ or Black and having a disability, experience racial stigma on top of their other marginalized identity, and experience rates of violence, homelessness, and unemployment at higher rates than their non-Black peers.
We hope that these stories will help us all understand and reflect on the ways we have contributed to or remained neutral in the face of discrimination, so that we may see a new way to move forward.
Thank you to our sponsors!