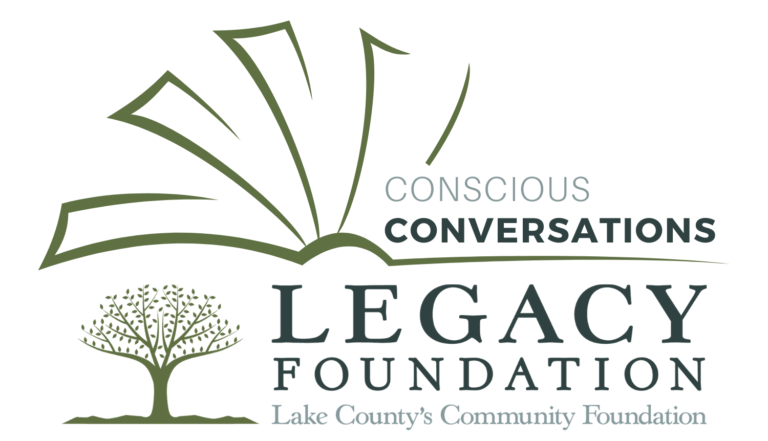 Conscious Conversations
There is power in stories. They can help us understand ourselves and the world around us. Through generations and across geographies, stories have roused our emotions, stoked our curiosities and sparked conversations. Join us for a series of Conscious Conversations around books that made an impact on Legacy staff members. Our hope is that these stories will guide us toward a more equitable and inclusive Lake County, Indiana.
Join Legacy Foundation staff this year for a Conscious Conversation.
March 24, 2022| 12 PM – 1 PM:
Devil in the Grove, by Gilbert King
Hosted by Kelly Anoe
May 31, 2022 | 6 PM – 7 PM:
The Yellow House, by Sarah M. Broom
Hosted by Donna Catalano
Register
July 2022: Check back for details!
September 2022: Check back for details!
November 2022: Check back for details!
May Conversation | Donna's Book Pick: The Yellow House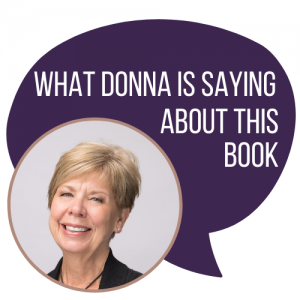 "I really enjoyed reading The Yellow House.
I had an opportunity to work on a house for Habitat for Humanity after Katrina, and I will never forget the devastation that I witnessed. The 9th ward was completely wiped out…gone. People lost their homes, but they also lost their paperwork that proved they even had a home.
I think this book is a great eye opener on the inequities people face after a disaster."
THE YELLOW HOUSE
By Sarah M. Broom
Winner of the 2019 National Book Award in Nonfiction
Named one of the 10 Best Books of the Year by the New York Times
In 1961, Sarah M. Broom's mother Ivory Mae bought a shotgun house in the then-promising neighborhood of New Orleans East and built her world inside of it. It was the height of the Space Race and the neighborhood was home to a major NASA plant—the postwar optimism seemed assured. Widowed, Ivory Mae remarried Sarah's father Simon Broom; their combined family would eventually number twelve children. But after Simon died, six months after Sarah's birth, the Yellow House would become Ivory Mae's thirteenth and most unruly child.
A book of great ambition, Sarah M. Broom's The Yellow House tells a hundred years of her family and their relationship to home in a neglected area of one of America's most mythologized cities. This is the story of a mother's struggle against a house's entropy, and that of a prodigal daughter who left home only to reckon with the pull that home exerts, even after the Yellow House was wiped off the map after Hurricane Katrina.
The Yellow House expands the map of New Orleans to include the stories of its lesser known natives, guided deftly by one of its native daughters, to demonstrate how enduring drives of clan, pride, and familial love resist and defy erasure. Located in the gap between the "Big Easy" of tourist guides and the New Orleans in which Broom was raised, The Yellow House is a brilliant memoir of place, class, race, the seeping rot of inequality, and the internalized shame that often follows.
Past Conscious Conversation Materials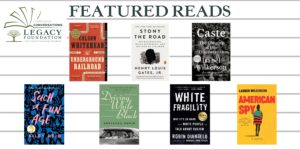 January 2021:
The Underground Railroad by Colson Whitehead
Download the Discussion Guide
February 2021:
13th directed by Ava Duvernay
Download the Discussion Guide
March 2021:
Stony the Road by Henry Louis Gates Jr.
Download the Discussion Guide
April 2021:
Caste by Isabel Wilkerson
Download the Discussion Guide
May 2021:
Video: James Baldwin vs. William Buckley, 1965 Debate
Download the Discussion Guide
July 2021:
Such a Fun Age by Kiley Reid
Download the Discussion Guide
August 2021:
Driving While Black: African American Travel and the Road to Civil Rights by Gretchin Sorin
Download the Discussion Guide
September 2021:
Short films:
Larry From Gary directed by Dan Rybicky
From Sundown to Sunrise directed by Pat Wisniewski and Tom Desch
October 2021:
White Fragility by Robin DiAngelo
Download the Discussion Guide
November 2021:
American Spy by Lauren Wilkinson
Download the Discussion Guide
Thank you to our sponsors!