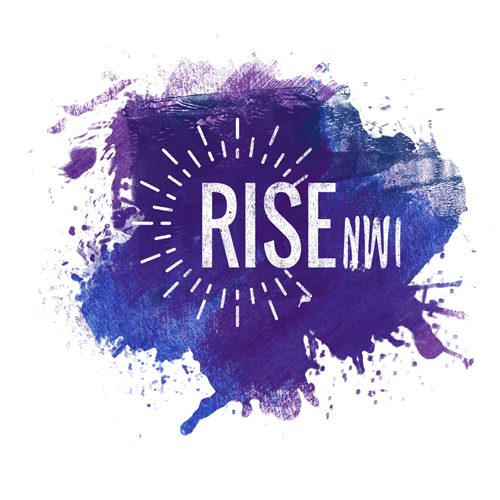 Rise NWI
Legacy Foundation's civic engagement program, Rise NWI, is a trusted source for nonpartisan education related to local government and opportunities to become civically engaged within one's community. Through training and resources, the program empowers residents to be strong advocates for improved quality of life in Northwest Indiana. For more information on Rise NWI, please contact Maranda Engquist at mfishback@legacyfdn.org or call 219-736-1880.
Vote 411
Since 2018, Legacy Foundation's Rise NWI program and the League of Women Voters of the Calumet Area partner to produce nonpartisan candidate surveys on VOTE411 for Lake County, Indiana voters.
The candidate surveys provide Lake County voters with insight on what positions are up for election in their community, along with the candidates they will be seeing on their ballot.
In addition to candidate information, voters can visit VOTE411 to
Check voter registration status
Find designated polling place
Discover upcoming local debates
And more!
HOW CANDIDATE RESPONSES ARE COLLECTED
Legacy Foundation and the League of Women Voters of the Calumet Area are nonprofit, 501(c)3 organizations that do not endorse or support individual candidates. All candidates running for an elected position in Lake County, Indiana are invited to participate in this project.
Personal outreach is conducted to all local candidates, including those running for U.S. Representative, Indiana State Representative, and Indiana State Senator. The League of Women Voters of Indiana conducts outreach to state-wide and remaining federal races.
Once the Lake County Election and Registration Board publishes the final list of candidates, we begin our primary election candidate outreach. Candidate surveys are written by the candidate, or a representative of the candidate. We do not alter the responses unless the candidate exceeds word count limitations.
All candidates receive initial survey invitations via USPS in early March. This invitation includes a paper survey, along with instructions on how to complete the survey online. It is mailed to the address provided by the Lake County Election Office.
If an email address was provided when the candidate filed for office, an email invitation will also be sent in early March. If we do not have the candidate's email address, a phone call is made asking the candidate to provide one.
Throughout March and April candidates are contacted a minimum of 3 additional times inviting them to participate in the VOTE411 candidate surveys.
After the primary election results are finalized, VOTE411 is updated to reflect the candidates that will be participating in November's election. In August, school board candidates are included, and we begin outreach for the general election.
Candidates who completed the survey for the primary election will be invited to edit responses, but a new survey does not need to be submitted. Candidates who were part of the primary election, but did not respond, will be given the opportunity to complete the survey for the general election.