Lilly Endowment Community Scholarship
The 2023 Lilly Endowment Community Scholarship Application is open! 
Each Lilly Endowment Community Scholarship provides for full tuition, required fees and a special allocation of up to $900 per year for required books and required equipment for four years of undergraduate study on a full-time basis leading to a baccalaureate degree at any eligible Indiana public or private nonprofit college or university. Lilly Endowment Community Scholars may also participate in the Lilly Scholars Network (LSN), which connects scholars with resources and opportunities to be active leaders on their campuses and in their communities. Both the scholarship program and LSN are supported by grants from Lilly Endowment to Independent Colleges of Indiana (ICI).
Begin Your Application
Criteria Required for Student to Apply
Graduating senior from an accredited high school in Lake County, Indiana
Resident of Lake County, Indiana
Plan to attend a full-time baccalaureate course of study in the fall of 2023 at an accredited Indiana college/university
Unweighted GPA of 3.25
Student MUST reside in Lake County, Indiana AND attend high school in Lake County, Indiana
Selection Criteria
Academics
Demonstrated leadership skills
Service to others
Character
Essay
Interview
Financial need
Award Details
Six (6) students from Lake County, Indiana will receive the scholarship.
Covers four (4) years of full tuition to ANY accredited 4-year private or public college in Indiana.
The students will also receive a $900 per year stipend for books.
Lilly Endowment Community Scholarship Virtual Information Session
Join us to learn more about this year's Lilly Endowment Community Scholarship opportunity!
This event is open to Lake County, Indiana high school seniors; parents are welcome to attend. Legacy Foundation Scholarship Administrator, Jodi Kateiva, will walk through the scholarship application, and provide helpful tips for completing a successful application.
Tuesday, August 30, 2022
4:00 PM – 5:00 PM Central
Via Zoom
Legacy Foundation Universal Scholarship Application
Legacy actively administers more than 30 scholarship funds. Our application process is designed to make it easier and less time consuming for students to apply for the scholarships available through the universal online application. Eligible students may be awarded a scholarship from one or more different funds. All applications must be completed and submitted through the online scholarship system found on the Foundation website. Please review the  Scholarship Information Booklet 2021-22 for detailed information for all scholarships.
The 2022 universal application is closed. Check back for updates on the 2023 scholarship season!
Universal Scholarship Application Timeline
| | |
| --- | --- |
| November 1 | Application Opens |
| February 6 | Student deadline to complete and submit application |
| April 1 | For current scholarship recipients: Book receipts must be turned in for all 2019/2020 recipients |
| May | Notification of awards |
| June 15 | Transcripts due |
| October 1 | For current scholarship recipients: last day for tuition statement submission |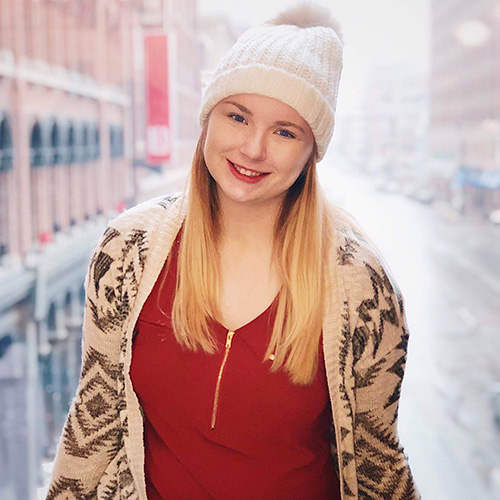 Hailey Bianco, recipient of the Kathy Lynn Hooks Memorial Scholarship
Through the generosity of the Hooks family, college is now possible for my family and me. It is a great honor to be chosen to be a part of her legacy and carry on her memory. Thank you from the bottom of my heart.
External Scholarships
External scholarships are ones in which Legacy Foundation holds the funds, but the application process is administered by local schools, education foundations, or other organizations. Please see Scholarship Information Booklet for details.
We're here to help. Contact us with your questions.