Legacy Foundation Universal Scholarship Application
Legacy actively administers more than 30 scholarship funds. Our application process is designed to make it easier and less time consuming for students to apply for the scholarships available through the universal online application. Eligible students may be awarded a scholarship from one or more different funds. All applications must be completed and submitted through the online scholarship system found on the Foundation website. Please review the  Scholarship Information Booklet 2022-23 for detailed information for all scholarships.
The 2023 Universal Scholarship application is open! The deadline to apply is 5pm Central on February, 1, 2023.
Universal Scholarship Application Timeline
| | |
| --- | --- |
| November 1 | Application Opens |
| February 1 | Student deadline to complete and submit application |
| May | Notification of awards |
| June 15 | Transcripts due |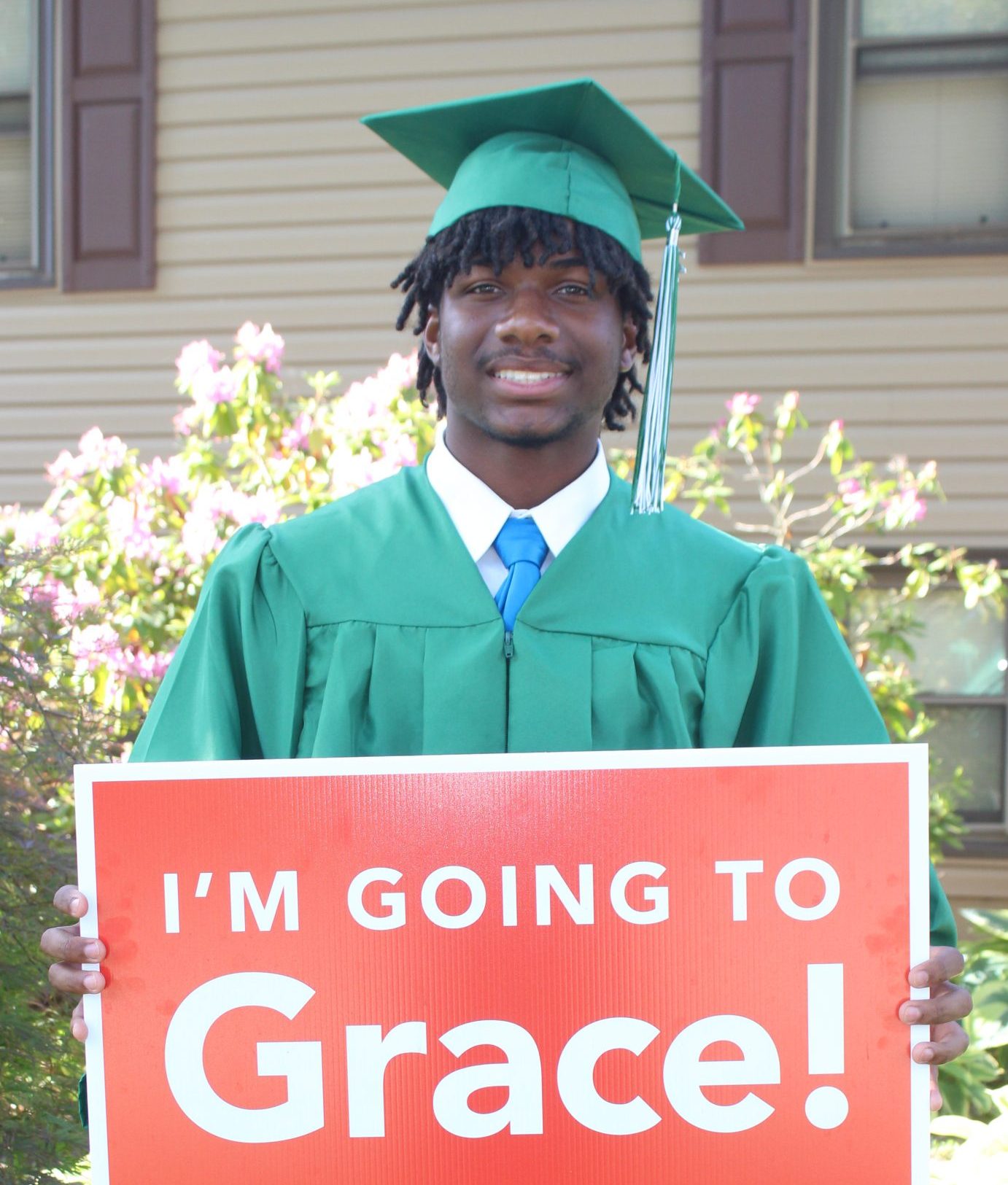 Jeshua Leftridge, recipient of the Joan and Ernest S. Berry Scholarship
Thank you for helping me to achieve my goal to become a student at Grace College! This really means a lot to my family and I. Knowing that I have people in my corner that are willing to take a chance on my future is a great feeling.
External Scholarships
External scholarships are ones in which Legacy Foundation holds the funds, but the application process is administered by local schools, education foundations, or other organizations. Please see Scholarship Information Booklet for details.
We're here to help. Contact us with your questions.