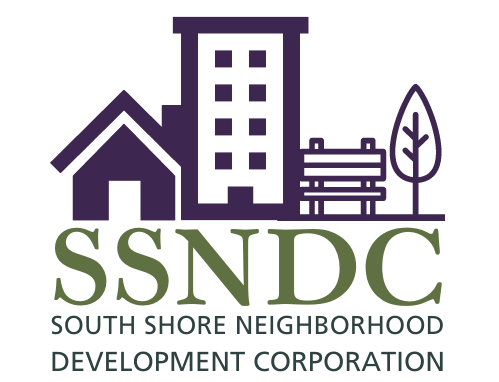 South Shore Neighborhood Development Corporation
Residents, community-based organizations, and small business owners are critical to increasing opportunities, especially in neighborhoods where development can be slow or harder to attract. The South Shore Neighborhood Development Corporation (SSNDC) will focus on rebuilding areas of Lake County, Indiana, to increase economic opportunity and mobility for residents. The SSNDC aims to engage residents in community problem solving, with neighbors, employers, public and private institutions making decisions together about investments in their block, town or region.

Small Business Education Course Scholarships
Strengthen your small business online presence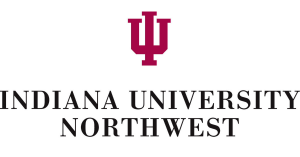 South Shore Neighborhood Development Corporation has partnered with Indiana University Northwest (IUN) to offer Gary, Indiana small business owners the opportunity to participate in free online courses to strengthen online presence and digital engagement.
To be eligible for a scholarship, the small business owner must meet with Donna Catalano for a pre-qualification meeting before October 1, 2022. 
Contact Donna today to schedule your meeting!
219-736-1880
dcatalano@legacyfdn.org
Awarded scholarships will cover 100% tuition for the following IUN courses:
Small Business Course Listing
Achieving Top Search Engine Positions ($115 value)
If you want to increase website traffic, you must understand how to improve your search engine ranking. This course will give you the knowledge you need to boost website visibility with proven, step-by-step SEO strategies you can implement immediately.
Blogging & Podcasting for Beginners ($115 value)
Blogging and Podcasting are great ways to express yourself, but maybe you're not sure how to start. This course will teach you how to successfully plan and create your very own blog and podcast using hands-on exercises and free web tools.
Business & Marketing Writing ($115 value)
Expand your writing skills and learn to create copy that achieves business and marketing goals. This course will help you use the power of writing to present a solid, cohesive message to your target audience and improve your chances of getting hired or promoted.
Digital Marketing Suite ($229 value)
Learn how to develop an Internet marketing plan, use popular social media platforms, and achieve higher positions with major search engines.
Intro to Google Analytics ($115 value)
Learn to use Google Analytics to make the most of your online traffic. This course guides you step-by-step, report-by-report, through the major parts of the Google Analytics interface, including how to track visits, determine your best content, understand demographics, recognize patterns of use, and more.
Learn to Buy & Sell on Ebay ($105 value)
Learn from an auction pro how to work from home or earn extra income by buying and selling goods online for top dollar. This course will teach you how to get noticed, value items, sell quickly, protect against fraud, and safely conduct financial transactions.
Marketing Your Business on the Internet ($115 value)
In this hands-on course, you'll discover proven methods for establishing an Internet presence and building a brand identity. You'll learn to incorporate SEO, advertising, email, social media, and more to develop an effective Internet marketing plan for your business even with little money to spend.
Small Business Marketing on a Shoestring ($115 value)
Discover how to use the same marketing tricks the big companies employ and create a personalized plan without clearing out your bank account. This course will help you master cost effective marketing strategies the provide results with hands-on activities and real-world examples.
Using Social Media in Business ($115 value)
Learn how to use the five most popular social media platforms-Facebook, Twitter, LinkedIn, Pinterest, and Instagram-to grow and promote your business. This course will help you harness the power of social media to connect with new customers, advertise products, and promote your brand.
Write Effective Web Content ($115 value)
Learn the skills and techniques you will need to make your website or blog a must-visit site on the Internet. This course will teach you how to write web content and produce multimedia that speaks to viewers in an engaging, clear, and interactive way.
Creating WordPress Websites ($115 value)
Learn how to create websites with WordPress, the world's most popular website building platform.
Intermediate WordPress Websites ($115 value)
Discover how to add features to and customize websites built with WordPress, the world's most popular website building platform. This course will help you build interactive sites where visitors can comment on your articles, fill out forms and applications, buy your products, and even make appointments.
Creating WordPress Websites Series ($199 value)
This series of courses will take you from having zero experience and knowledge of web design to more advanced techniques. You don't need any website publishing experience to get started. And, you'll walk away with your very own website and have the ability to manage it.
Designing Effective Websites ($115 value)
Master the basics of web design and learn to build sites that are better and more effective. This course provides powerful graphic design techniques that will help your site stand-out from all the others.
Online Marketing Communications Suites ($395 value)
The Online Marketing Communications Suite is made up of four in-depth classes that are designed to prepare students for successful marketing careers while providing a robust understanding of key strategies and best practices to implement.
NWI BizHub
Indiana is home to over 500,000 small businesses that support over 1 million jobs. Outside of Indianapolis, Northwest Indiana has the second largest business population in the state. NWI BizHub is a network of support available to aspiring entrepreneurs and  small business owners in Northwest Indiana. This new online platform builds upon previous research conducted by the NWI Forum as part of the Ignite the Region: A Regional Strategy for Economic Transformation.
NWI BizHub's mission is to help small businesses in northwest Indiana thrive. It provides entrepreneurs and small business owners with free, easy access to the vital assistance, resources, and information they need—when they need it. The purpose of NWI BizHub is to create and sustain businesses and jobs through microbusiness development. This will be accomplished through the following strategies:
Increase the number of small businesses accessing small business development services.
Increase public awareness of microbusiness development.
Build the infrastructure of the collaborative.
NWI BizHub is managed by the SSNDC, in collaboration with Legacy Foundation, Crown Point Community Foundation, Unity Foundation of La Port County, Northwest Indiana Small Business Development Center and the Center of Workforce Innovations.
Find resources to build a better business at nwibizhub.com.

Small Business Relief Fund Awards $50,000 to Businesses in Gary and East Chicago
Legacy Foundation and Indiana Black Expo partnered to establish the COVID-19 Small Business Relief Fund in response to the urgent need for assistance to sustain Gary and East Chicago small businesses. The South Shore Neighborhood Development Corporation managed the application process to award $50,000 to 17 small businesses located in the cities of East Chicago and Gary. The grants range from $2,500 to $5,000.
The awarded businesses cover a diverse set of industries, including beauty, food, retail, childcare, and construction, and auto.
| Business Name | Industry | Grant Amount |
| --- | --- | --- |
| BMO Home Health Care, Inc. | Healthcare | $2,500 |
| Boulevard Shrimp | Food | $2,500 |
| Clean Paws Mobile Grooming | Pet Care | $2,500 |
| Comfortable Conversations | Mental Health | $2,500 |
| Dialogue LLC | Book Store | $2,500 |
| Harbor Barbers | Beauty | $2,500 |
| J's Breakfast Club | Food | $2,500 |
| JMD Construction | Construction | $2,500 |
| Main Sporting Goods | Retail | $4,000 |
| Metro Foods | Convenience | $3,000 |
| Mother's Little Tots | Childcare | $2,500 |
| Playboy Barber & Style Shop | Beauty | $5,000 |
| Rudeone Kustomz | Auto | $2,500 |
| Shear Creations | Beauty | $5,000 |
| Sun Appliance Repair | Repair | $2,500 |
| Triple T's Top Notch Homemade Sandwiches | Food | $3,000 |
| Uniquely Yours Beauty Salon | Beauty | $2,500 |

Lake County Eats Local
Lake County Eats Local (LCEL) is a program of the South Shore Neighborhood Development Corporation, funded by the U.S. Department of Agriculture's Farmers Market Promotional Program. Through land-based and "On-the-Go" farmers markets, LCEL aims to make fresh food more affordable and accessible to residents in East Chicago and Gary.
Legacy Foundation is collaborating with Purdue University Cooperative Extension of Lake County, the NWI Food Council, the City of Gary's Department of Green Urbanism and Environmental Affairs, the City of East Chicago's Departments of Parks and Recreation and Planning and Development.
Learn more about the farmers markets at www.LakeCountyEatsLocal.org.

Now more than ever, it's important that our communities have affordable housing that helps stabilize and revitalize neighborhoods. The SSNDC partnered with Lake County Redevelopment Commission and the Lake County Community Economic Development Department to construct affordable homes in the River Walk subdivision of  Lake Station, Indiana.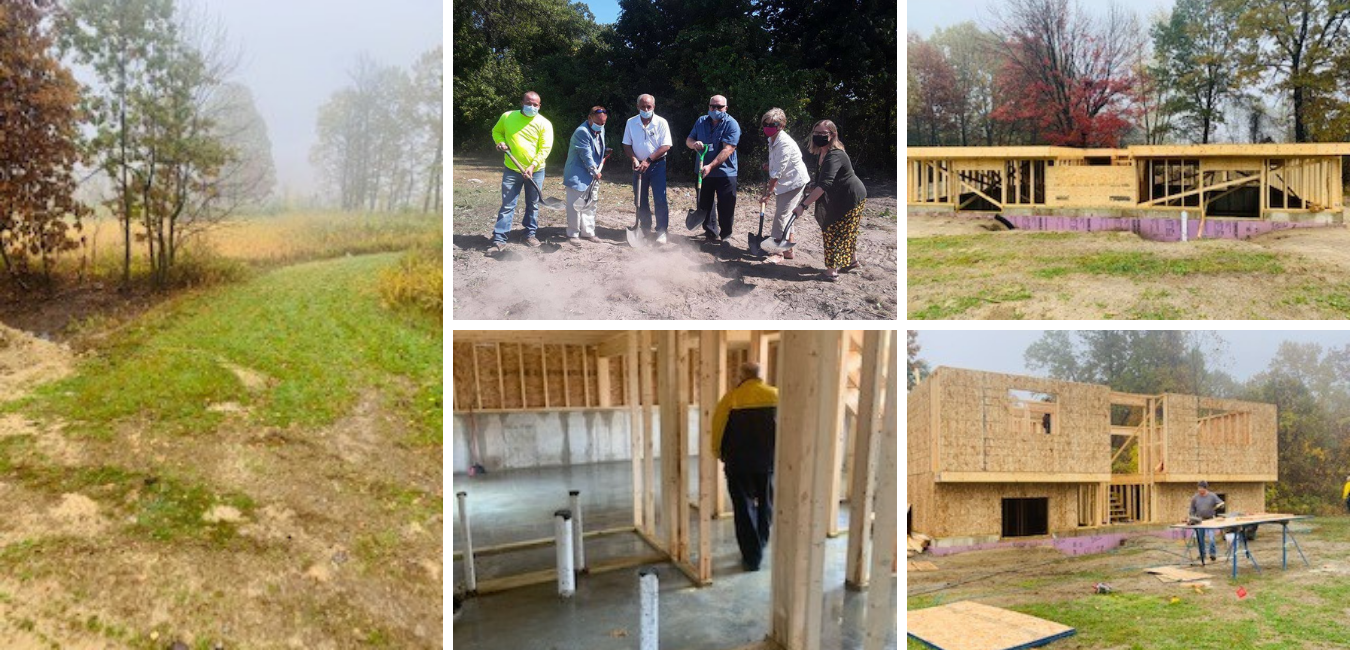 Moving Neighborhoods toward Greater Success
After working closely with five Lake County neighborhoods, Legacy Foundation, with input from community partners, determined that a county-wide community development corporation could help deepen resident engagement and move neighborhoods toward greater success in implementing plans. Initially, the South Shore Neighborhood Development Corporation will focus on the four Neighborhood Spotlight communities of Gary-Emerson, Gary-Miller, Griffith, and northwest Hobart, and the University Park area where Indiana University Northwest and Ivy Tech Gary are located.
We're working with Thomas P. Miller and Associates to develop a 3-5 year strategic plan. TPMA assists clients all over the country to move the needle toward progress in the areas of education and workforce development, community impact, and economic development.
We're here to help. Contact us with your questions.