Open a Scholarship Fund
If you are looking for a way to help deserving young people pursue an education they might not otherwise be able to afford, then you should open a scholarship fund.
Scholarships can support tuition, fees and required course related materials at an accredited educational institution. Legacy Foundation has extensive experience administering a variety of educational scholarships.
With the required minimum contribution you can create and name a new Scholarship Fund with the criteria that matters to you; or you have the option to contribute to an existing Scholarship Fund with a gift of any size.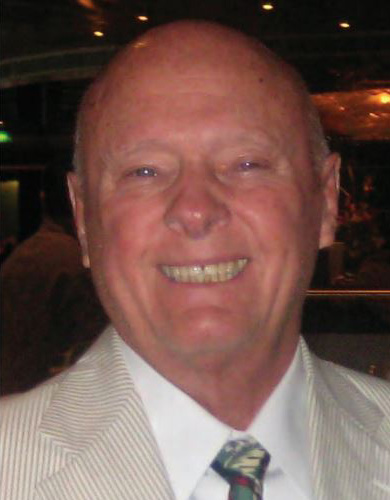 Robert E. Rainsberger
Robert "Bob" Rainsberger believed that education was the best way for young people to accomplish a meaningful life. He wanted to leave a lasting legacy to help economically disadvantaged children from Northwest Indiana. Two scholarship funds were established in his name: the Robert E. Rainsberger Scholarship Fund and the Robert E. Rainsberger Purdue University Northwest Scholarship.
How it Works
You make a gift to Legacy Foundation. You can make a gift now or through a bequest in your will. Legacy Foundation accepts gifts of cash, appreciated stocks, real estate or other assets.
You can receive tax benefits in the year your gift is made and every time you add to your fund.
We set up a Scholarship Fund in your name, in the name of your family or business, or in honor of someone you choose.1
Legacy Foundation staff will work with you to develop an application, establish eligibility and selection criteria.
A scholarship committee will review student applications and recommend recipients who best match the intent of the scholarship.
You receive semi-annual statements detailing the fund activity.
Legacy Foundation handles all of the administrative details of your Fund – including financial management, collecting the proper student documentation (i.e. transcripts and tuition statements). Legacy's Scholarship Administrator promotes availability of the scholarship in schools and at community scholarship fairs.
Minimum amount to establish a Scholarship Fund is $10,000. The Fund may be established with $3,500 with the goal of reaching $10,000 within three years.
The amount available to spend is based on Legacy Foundation's Spending Policy.
Promotion of Your Scholarship Fund
Legacy Foundation works hard to ensure that every student in Lake County is made aware of scholarship opportunities. In order to connect more people to your scholarship fund, Legacy engages a variety of media outlets in addition to personal contact to promote scholarships.
Throughout the academic year, Legacy Foundation's Scholarship Administrator meets with guidance counselors from Lake County high schools.
Legacy Foundation holds informational sessions for guidance counselors to ask questions and learn more about opportunities available to students at their school.
A representative of Legacy Foundation attends high school award ceremonies to present scholarships to students who have been chosen for an award.
Guidance counselors are given information booklets that contain scholarship opportunities available at Legacy Foundation, including eligibility requirements, selection criteria, deadlines, and additional resources.
Press releases are sent out to local, state, and national media outlets, showcasing grants and scholarships awarded by the Foundation.
Legacy Foundation puts your scholarship in front of more people by leveraging various social media networks.