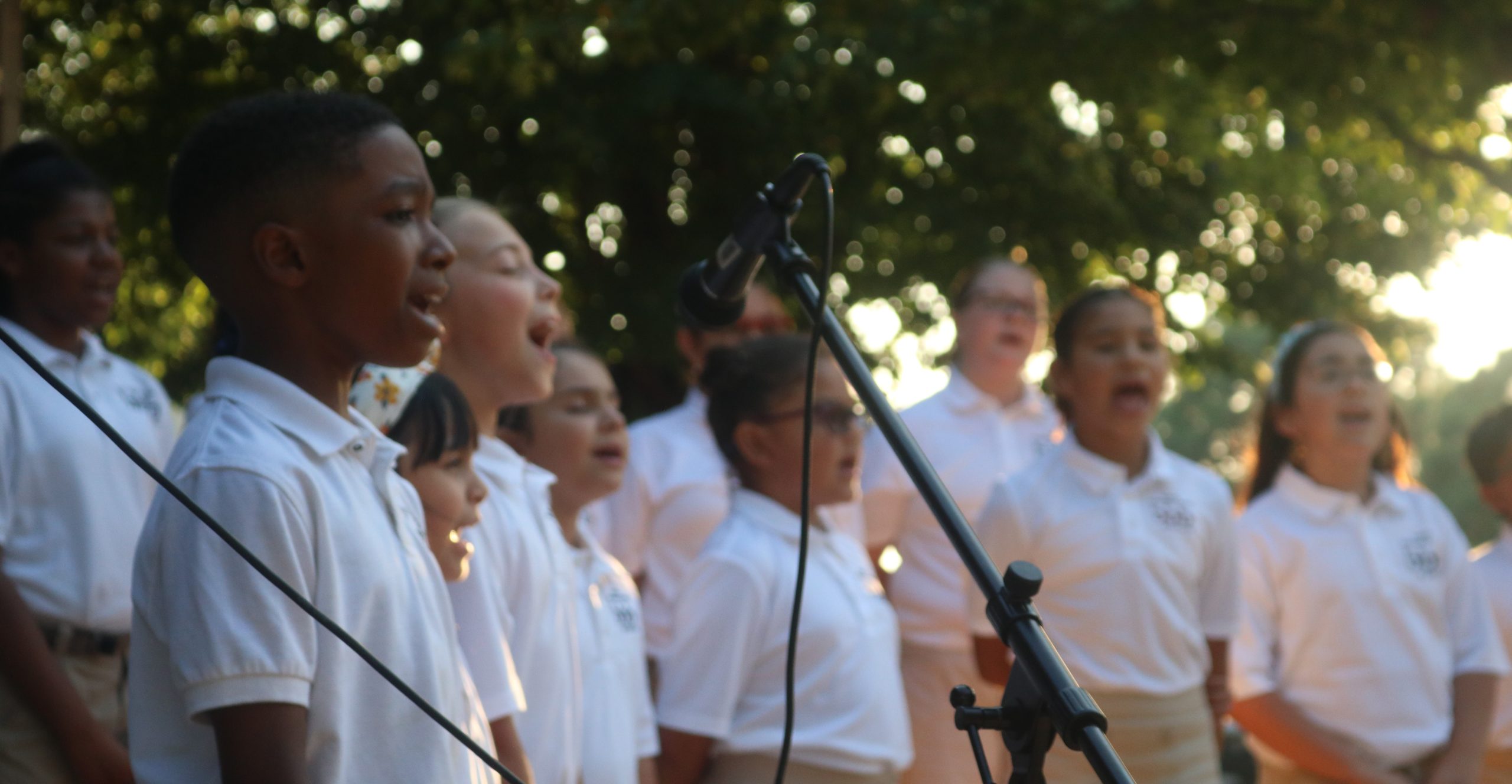 Donate to the Books, Brushes, & Bands for Education Fund
Purpose
The Fund provides support to the charitable organization Books, Brushes, & Bands for Education (BBB4E). Your  financial commitment will increase awareness for the arts, collaborations with community members, and bring hope for a brighter future for families served by BBB4E.
Books, Brushes & Bands for Education was founded by a mother seeking a high-quality community band experience for her sons. As a practicing artist herself, Michelle believes exploration and knowledge in the literary, visual and musical arts are essential to the development of every child. This commitment has resulted in over 23 years of community art for students and families from any zip code.  
Over the years, BBB4E has created several innovative arts education programs including Midwest Youth Music and the Book Brigade. Through the Midwest Youth Choir, Band and Orchestra thousands of students ages 5-18 throughout NWI have engaged in a variety of unique performance opportunities. The Book Brigade has distributed over 23,000 free books to families in and around Hammond. BBB4E is committed to creating opportunities for students to experience the mental and social benefits of art. 
The impact we strive for is to create caring and creative communities. Art is a way to develop relationships with families and help families create healthy relationships with each other. It is important to BBB4E that our youth, particularly the underserved, have access to fine arts education experiences. For many, these opportunities are not generally accessible to them and for others, BBB4E offers additional programming beyond their schools.   
Contact
Legacy Foundation, Inc.
370 E. 84th Drive, Suite 100
Merrillville, Indiana 46410
Tel 219-736-1880
https://legacyfdn.org