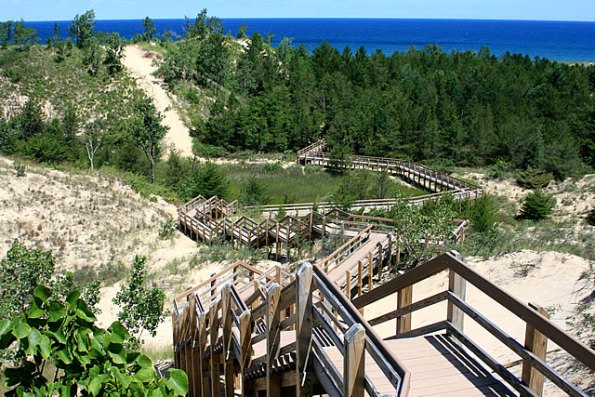 Purpose
This fund provides ongoing support to Save the Dunes Conservation Fund


Save the Dunes has had a lasting impact on the Indiana dunes for over 60 years. Contributions from our members, donors, and sponsors enable us to fight for the precious natural resources of the dunes region that are so important to Northwest Indiana. Your continued generosity will help us ensure our land and waters are healthy for generations to come.
The mission of Save the Dunes is to preserve, protect and restore the Indiana dunes and all natural resources in Northwest Indiana's Lake Michigan Watershed for an enhanced quality of life.
We strive to:
To protect the Indiana dunes ecosystem from the negative impacts of human land use and behavior.
To protect the watersheds that flow to the dunes and Lake Michigan.
To educate the public about environmental concerns affecting the dunes area.
To reduce pollution of the dunes area by holding government agencies, businesses and residents accountable.
We work to:
Support Indiana Dunes Parks
The natural resources – and incredible biodiversity – of the Indiana Dunes National Lakeshore and Indiana Dunes State Park are globally exceptional.  We work hard to protect these resources for generations to come.
Improve Water Quality and Aquatic Habitat
Our Water Program works to protect and improve the Lake Michigan watershed. Save the Dunes takes a watershed based approach, recognizing that what happens on the land in the Lake Michigan watershed has a great impact on the health of Lake Michigan.
Save the Dunes is the leading advocate for Great Lakes restoration in Indiana. We participate in various coalitions and projects to help Lake Michigan – the centerpiece of our environment and economy.
Through our efforts in land acquisition and restoration and our role in protecting the Indiana dunes from threats of invasive species, industry, and development, Save the Dunes is invested in maintaining and restoring the ecological health of our region.
If you would like to learn more about what we do or how you can help, please visit us at http://savedunes.org/.
Contact
Legacy Foundation, Inc.
370 E. 84th Drive, Suite 100
Merrillville, Indiana 46410
Tel 219-736-1880
https://legacyfdn.org