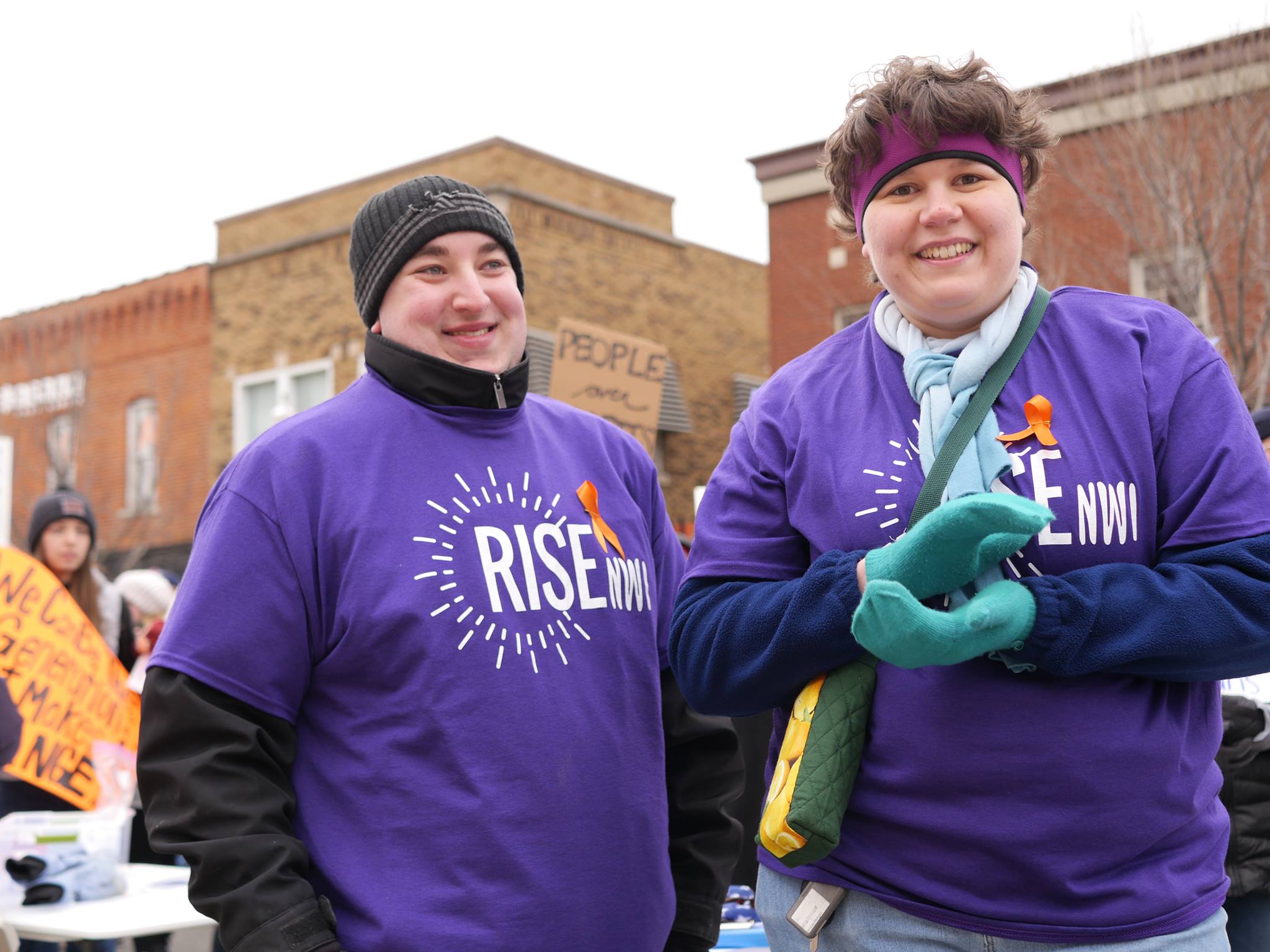 Purpose
RiseNWI
About Us:
Through training, networking, and resources, RiseNWI equips all citizens to be active participants in their communities. This nonpartisan Legacy Foundation initiative empowers residents to get involved in local government and be strong advocates for improved quality of life in Northwest Indiana. RiseNWI is supported in part by a grant from the Knight Foundation Donor Advised at Legacy Foundation.
Previous Projects:
Lake County, IN Candidate Profiles: In 2018, we partnered with the League of Women Voters of the Calumet Area to implement Lake County candidate profiles and surveys on www.vote411.org. In year one, nearly 3,300 county residents utilized the website profiles to educate themselves about their 2018 candidates. This nation-wide program provides voters the opportunity to see which candidates will be on their personal ballot, learn about each candidate through candidate-submitted profiles and surveys, as well as obtain general voting information, such as upcoming debates and important deadlines.
Candidate Information Brochures: Lake County specific Candidate Information Brochures were created to assist residents with learning which positions were up for election in 2018 along with whose names would be listed on the ballot. In addition to candidate names, this brochure provided general voting information including: important dates, previous election turnouts by municipality, what materials are needed when you visit the polls, and more!
Local Elections Matter Training: Our Local Elections Matter training is a reoccurring event that allows residents to learn about each position that is up for election in his or her town. Typically, we are asked to conduct this training by local libraries for the public or by an organization for its monthly member meeting. We are always honored when asked to conduct this training and would love to come to your town this year to engage with your fellow residents!
Volunteer Opportunities:
Interested in volunteering with us? We are always looking for new faces to help us expand our mission across Northwest Indiana! Regardless of experience level, we have a place for you. For more information on volunteer opportunities, please email Maranda at maranda@risenwi.org
Keep up with us on social media!
Facebook: https://www.facebook.com/risenwi/
Twitter: https://twitter.com/risenwi
Instagram: https://www.instagram.com/rise_nwi/
Contact
Legacy Foundation, Inc.
370 E. 84th Drive, Suite 100
Merrillville, Indiana 46410
Tel 219-736-1880
https://legacyfdn.org